This site was a personal challenge I took. It's a currated library of my web deisgn work while I studied at Saskpolytech.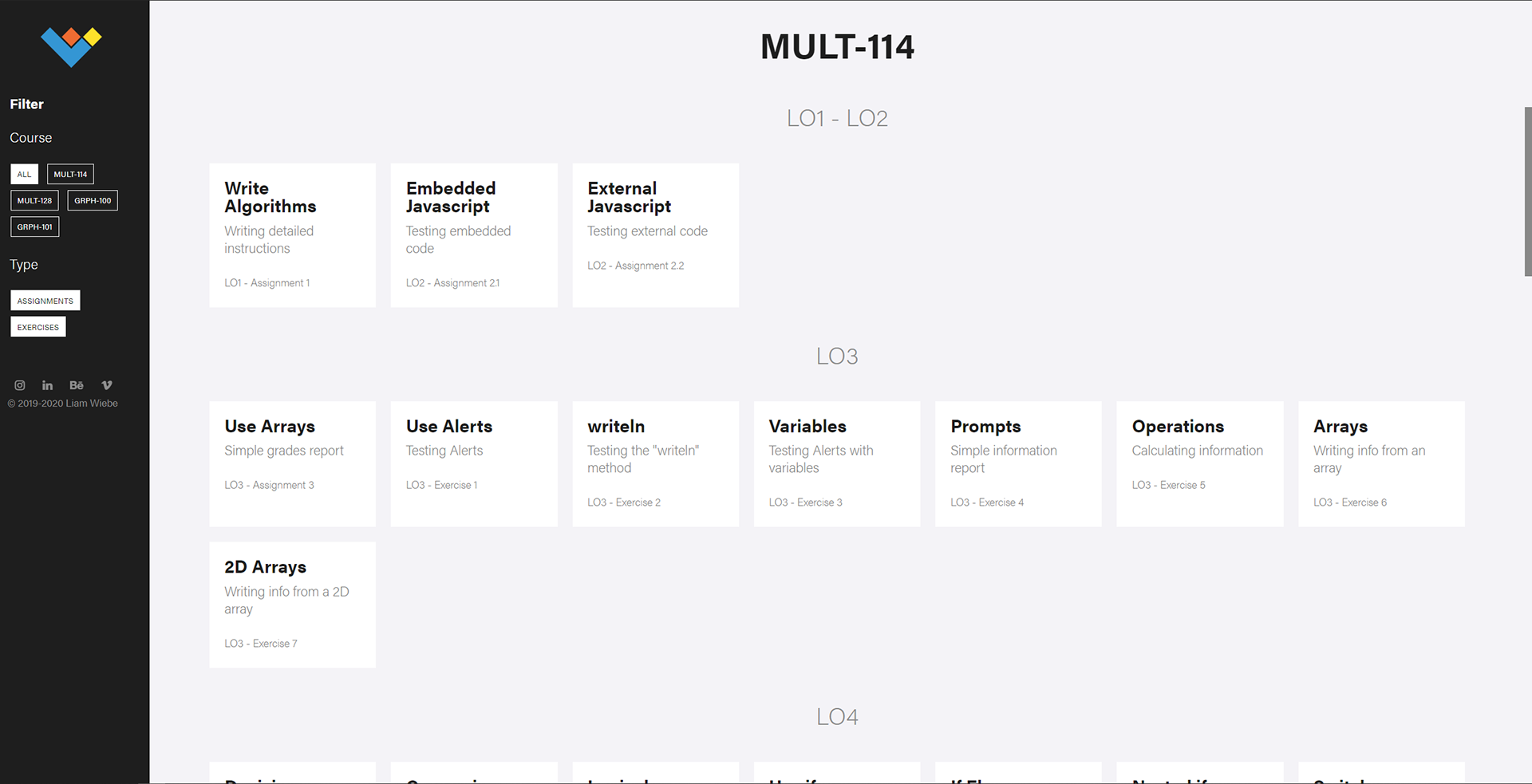 It includes support for all screen sizes including mobile devices, tablets, and ultra-wide desktop monitors.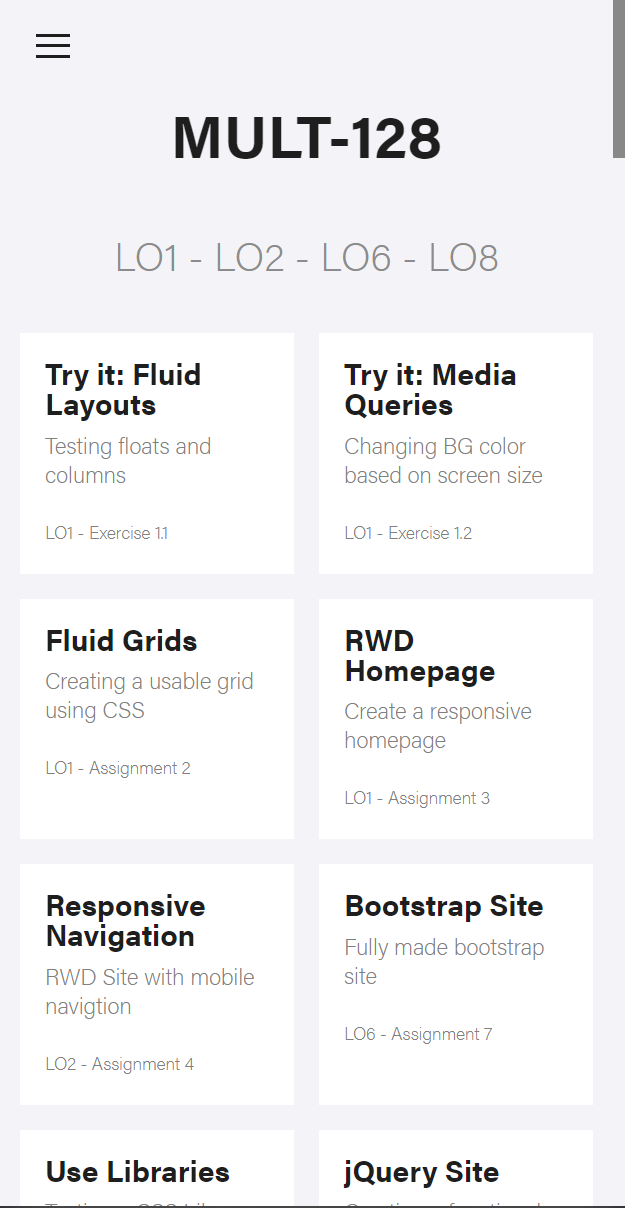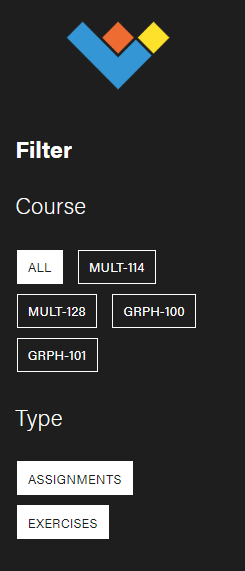 As the site began to fill up, I wanted a way to filter the work. So I made a filter for the courses, and type of work. 
These work together to narrow down the selection considerably, and helped my instuctor locate a specific project with ease.

Unlike many of the sites made today, this one was made completely from scratch. 
Doing this allowed me to understand the fundamentals of web design and showed me thousands of styling techniques that I never would have learned otherwise.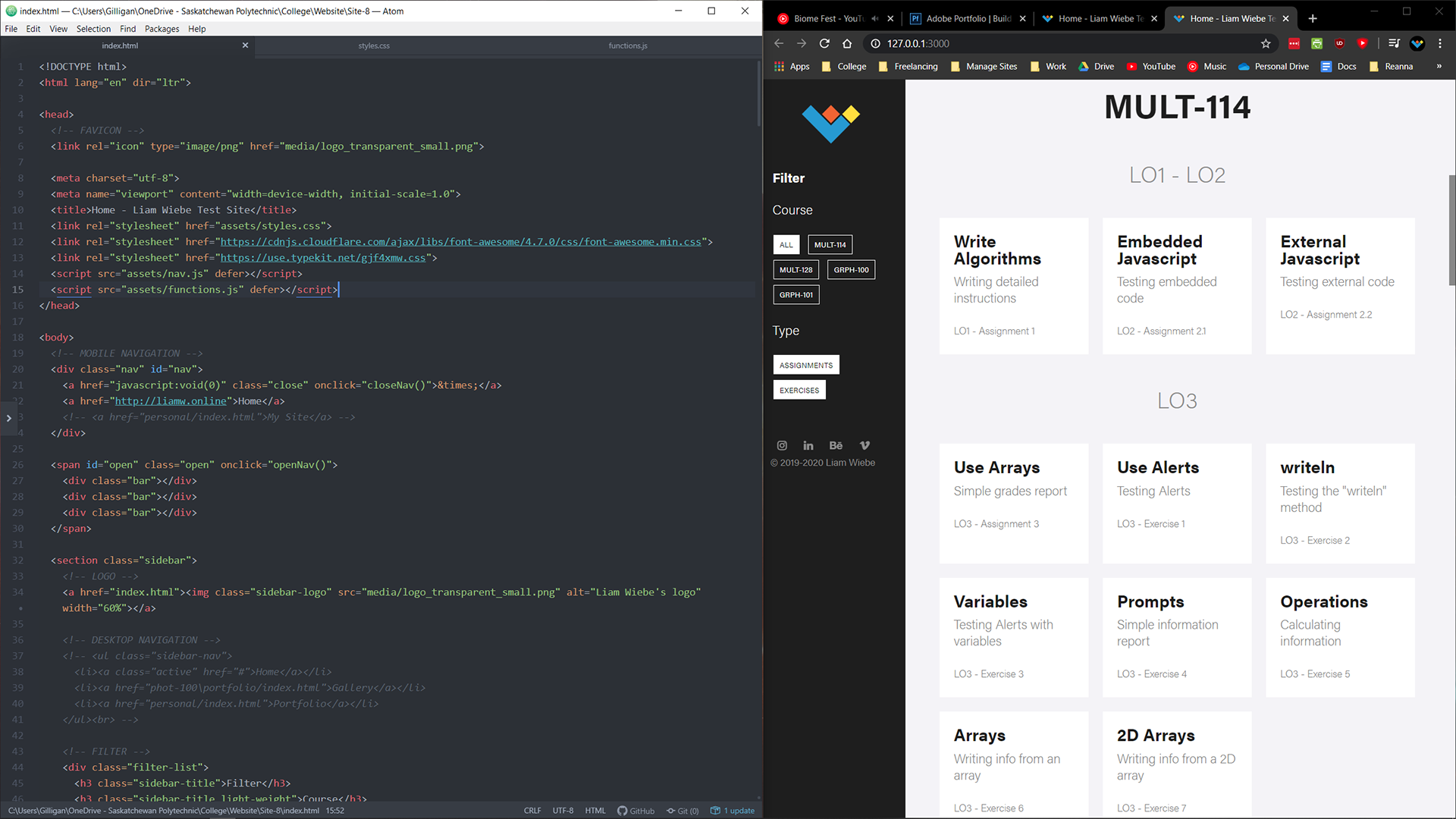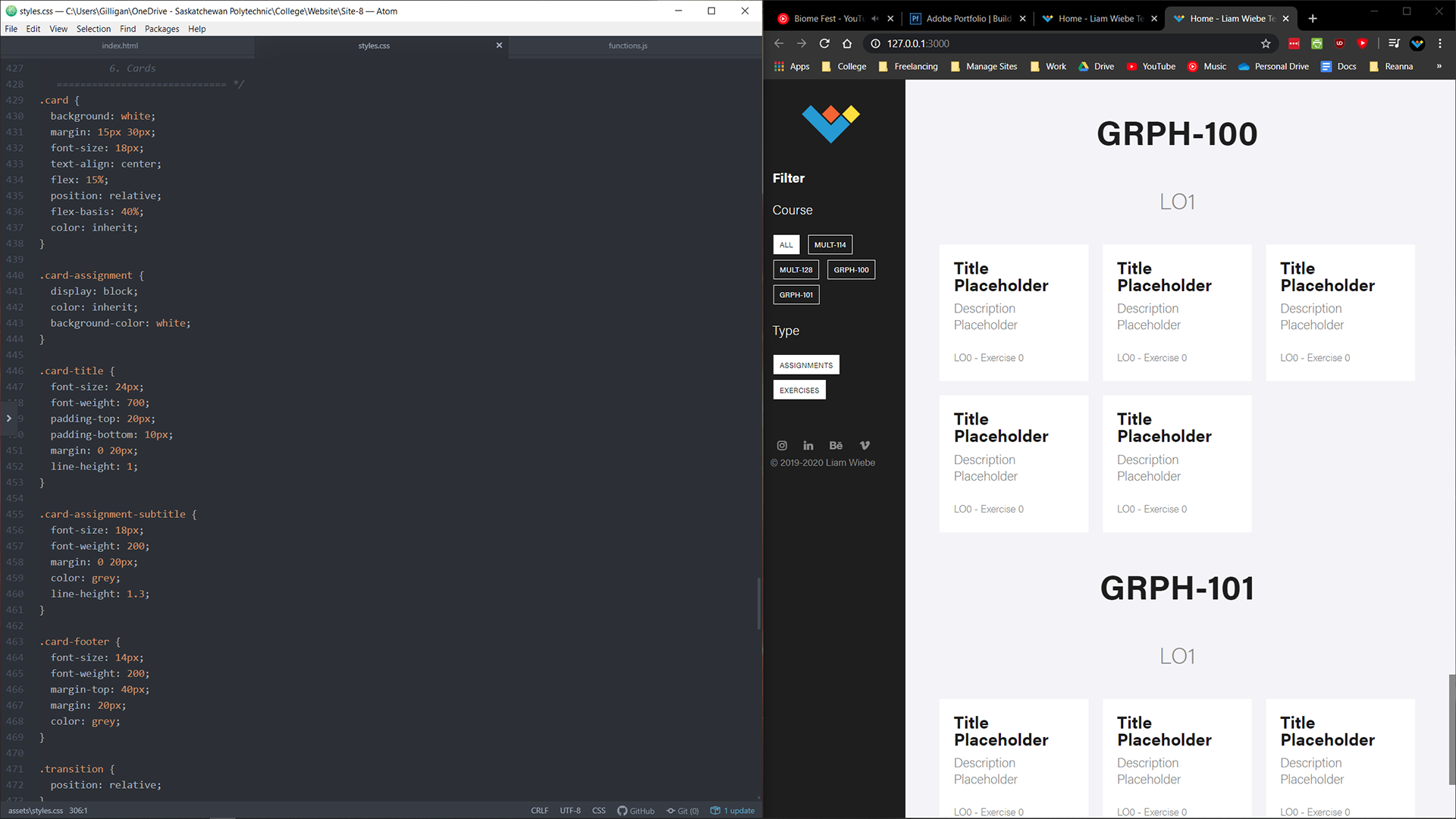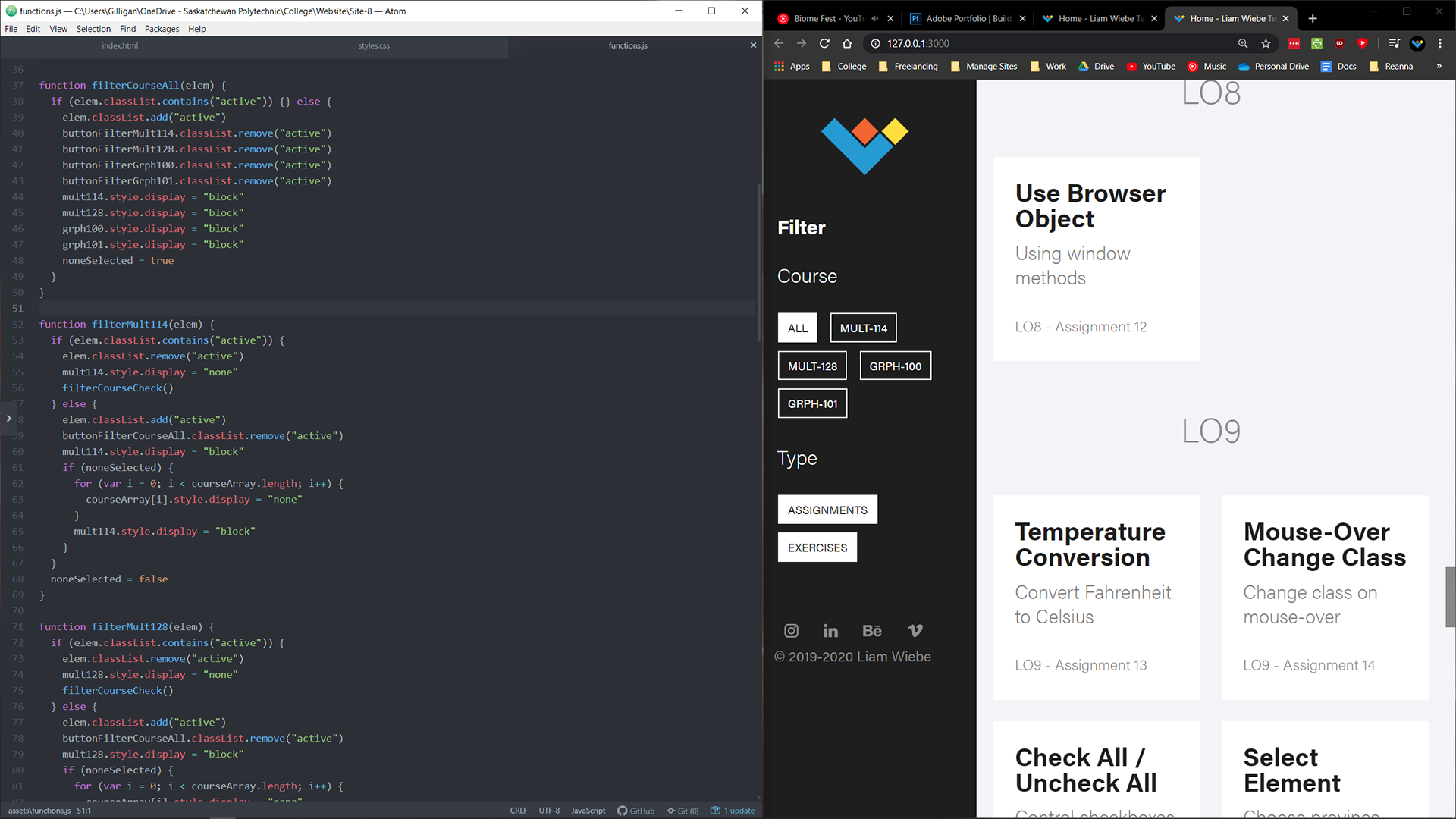 Overall, it was a fantastic learning experience and I'm very happy with how it turned out.