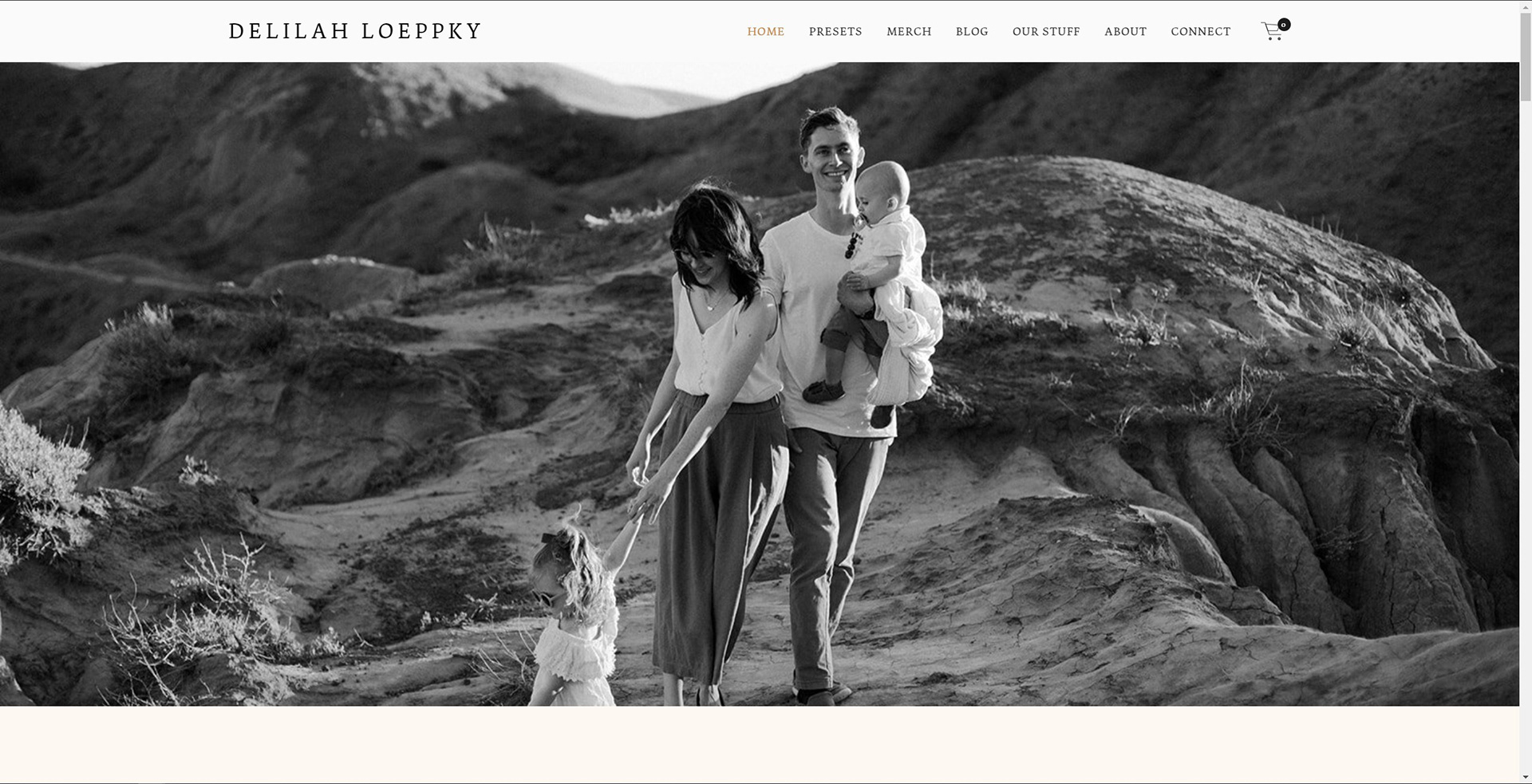 My sister Delilah (the creator of
LoeppkysLife) approched me with the idea to revamp her channel's website.
She wanted a site that would communicate her unique style, while also offering an elegant browsing experience for her mobile presets.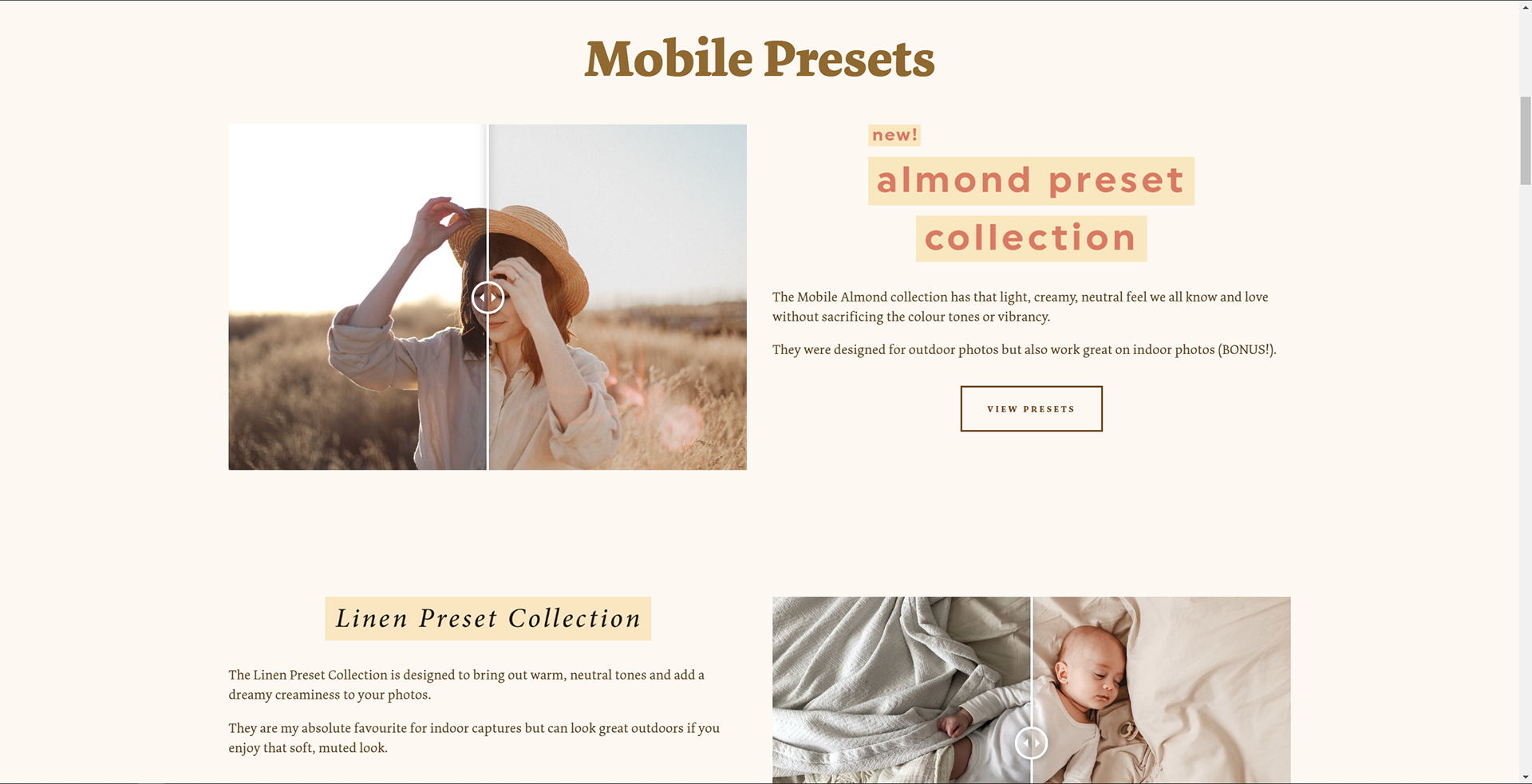 The homepage acts as a quick summary of the entire site, showing you the mobile presets, merch, blog posts, and more.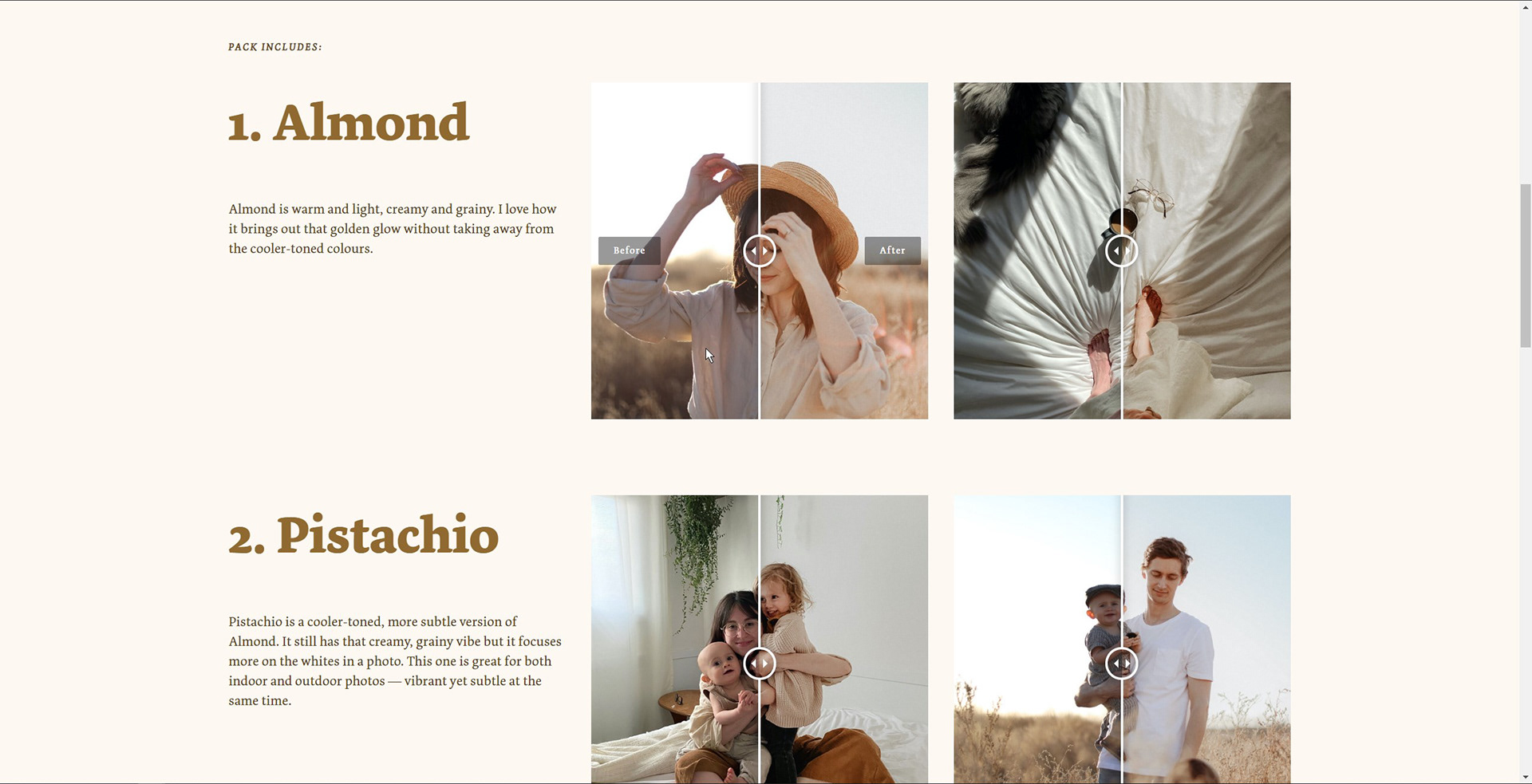 One of the biggest updates can be seen on her new preset pages, where you can compare the before and after of each unique preset.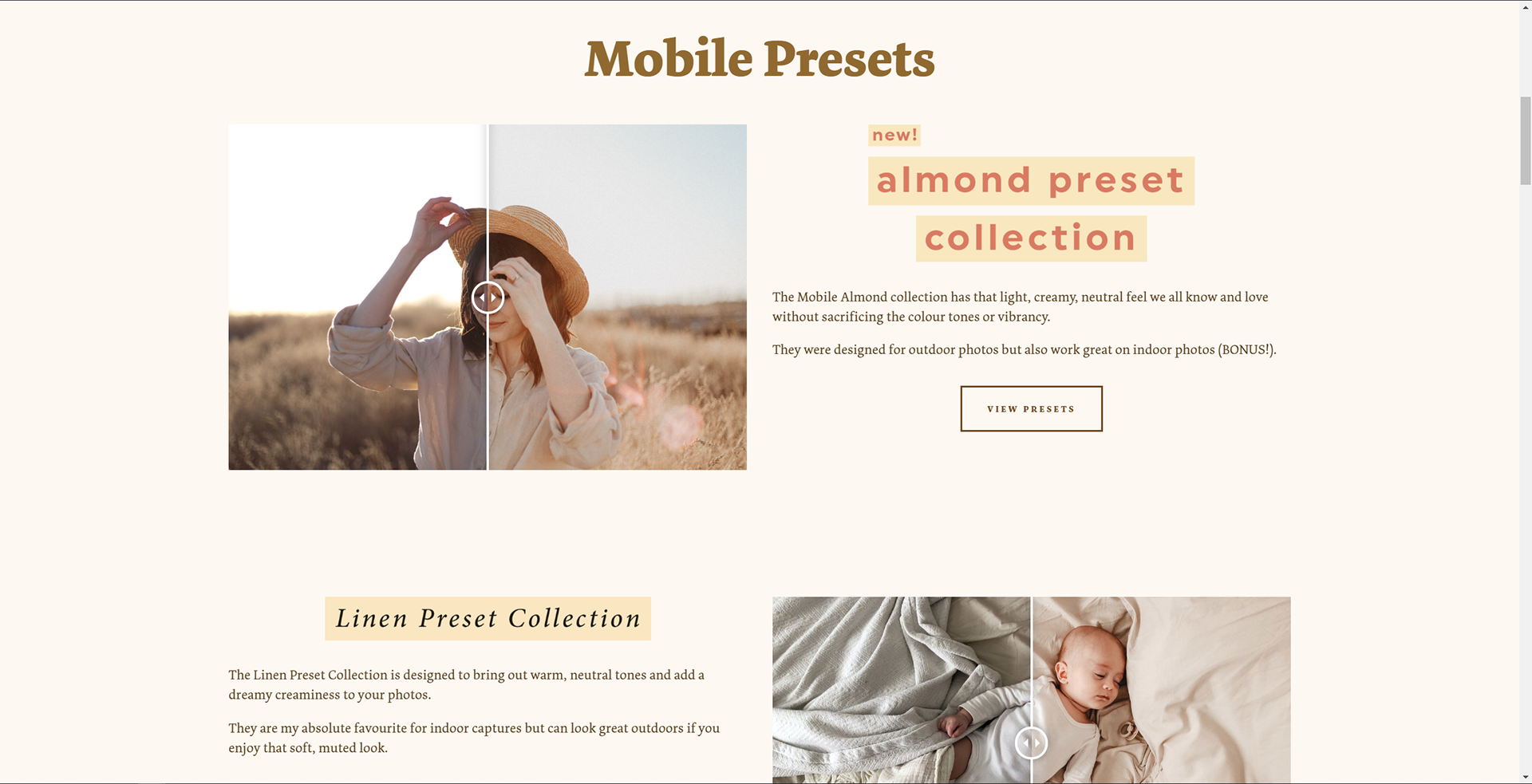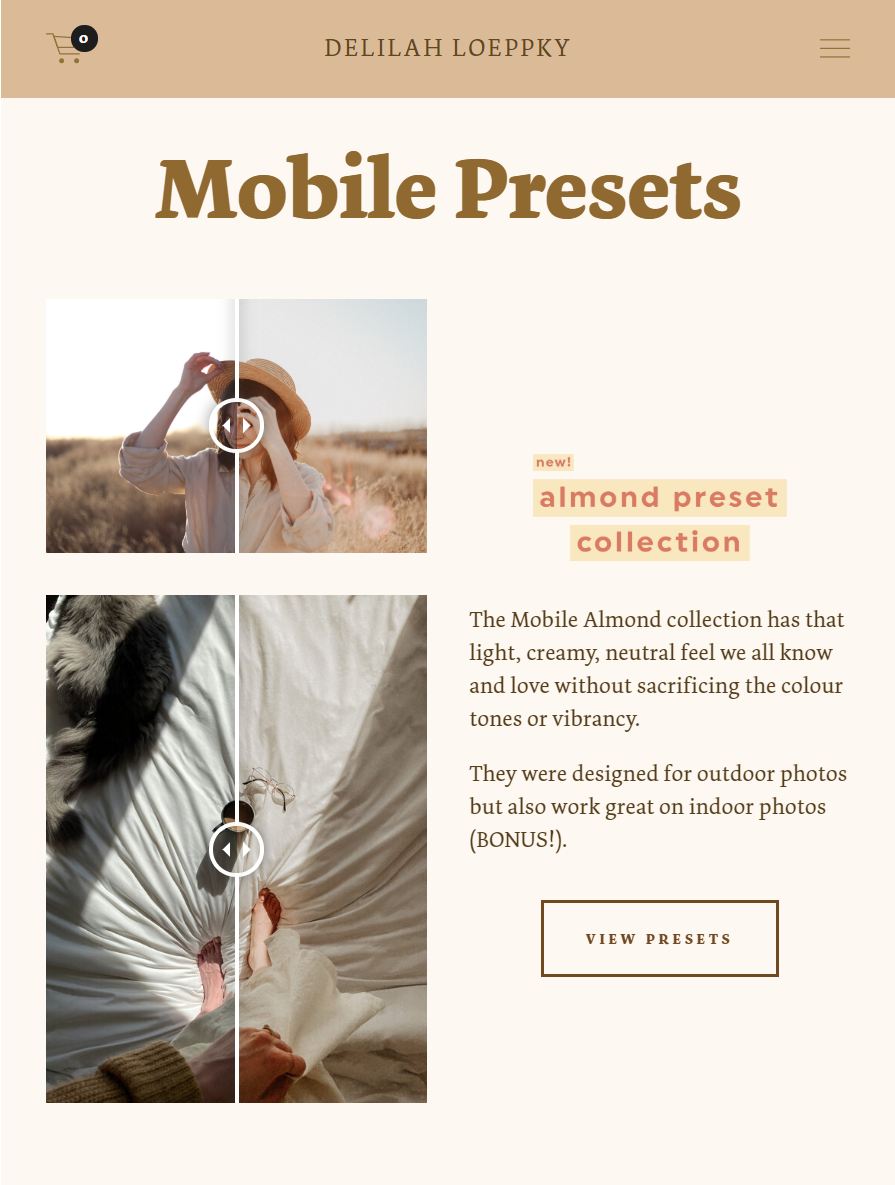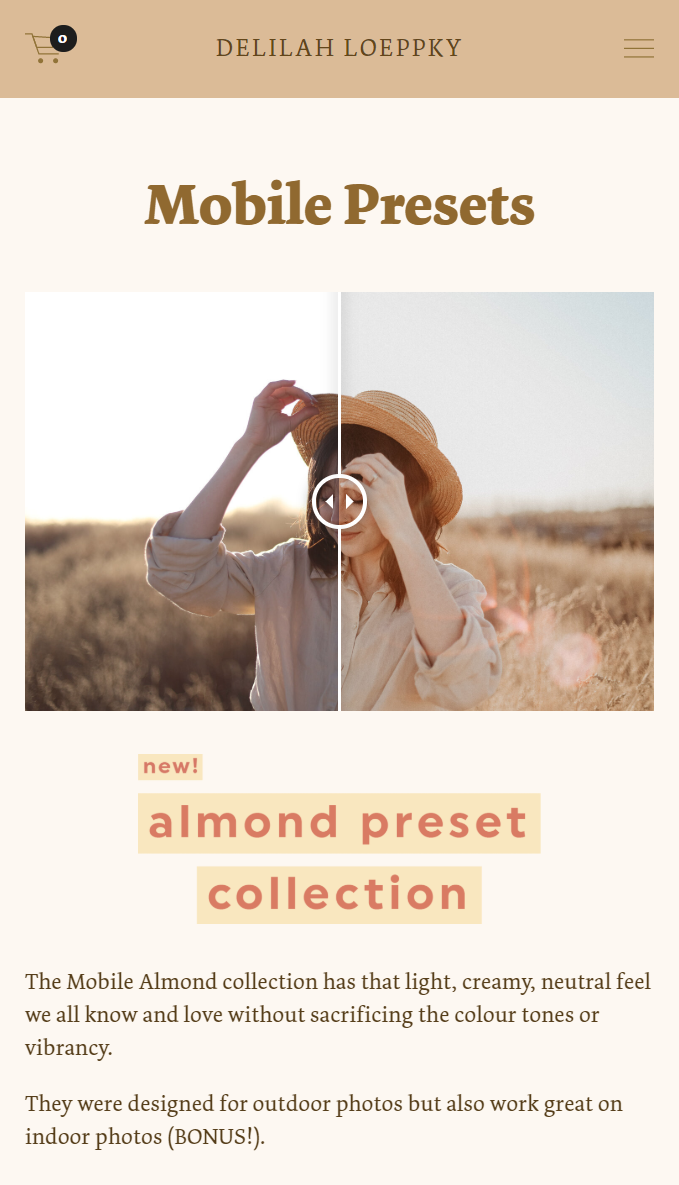 A huge part of website design is making a website look "perfect" on all devices. 

Using site styles, I was able to customize the layout for phones, tablets, and desktop monitors so it always displayed the information in a clean way.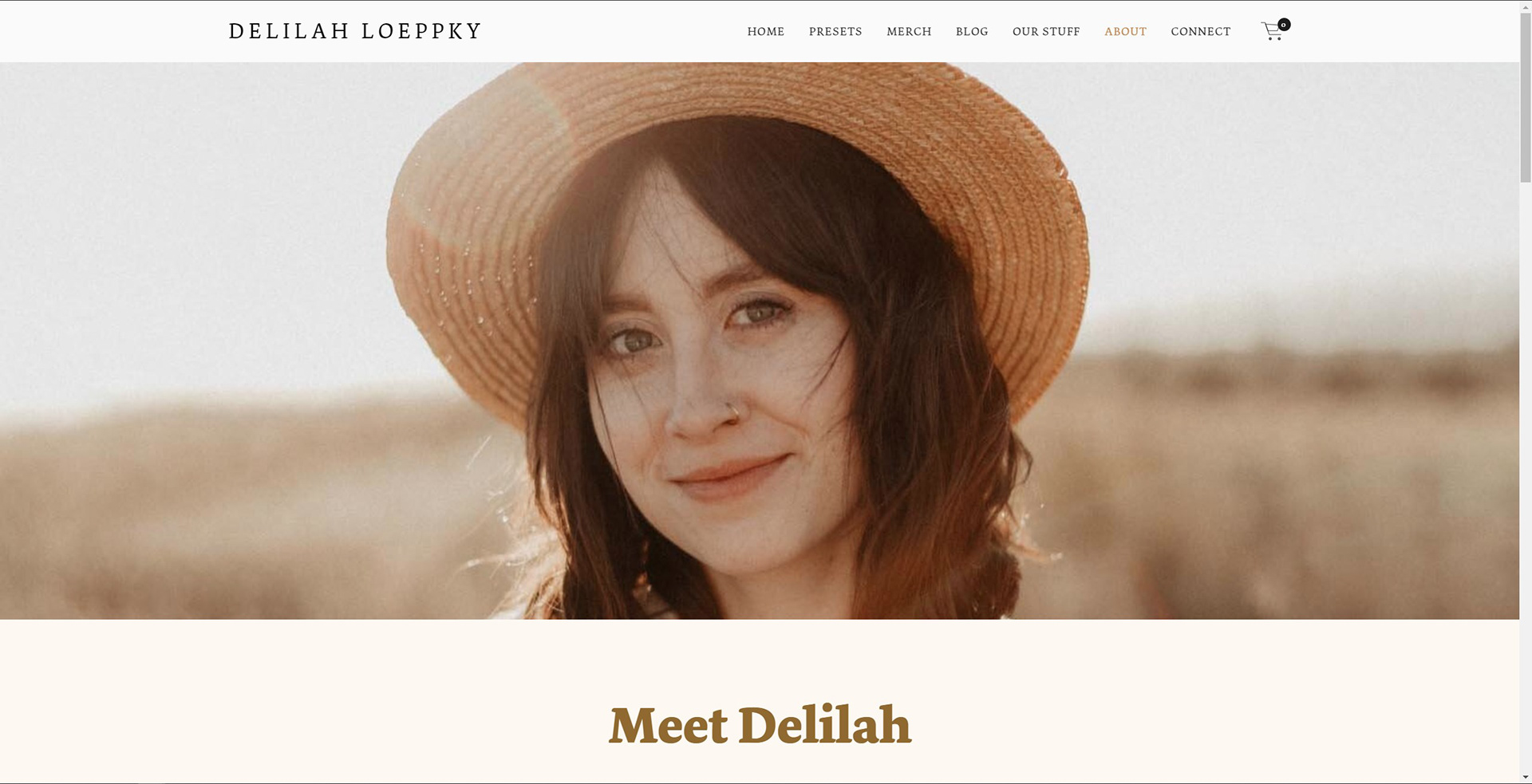 My favorite part of any site is the about page, where we can share our unique story and connect with each other through similar experiences.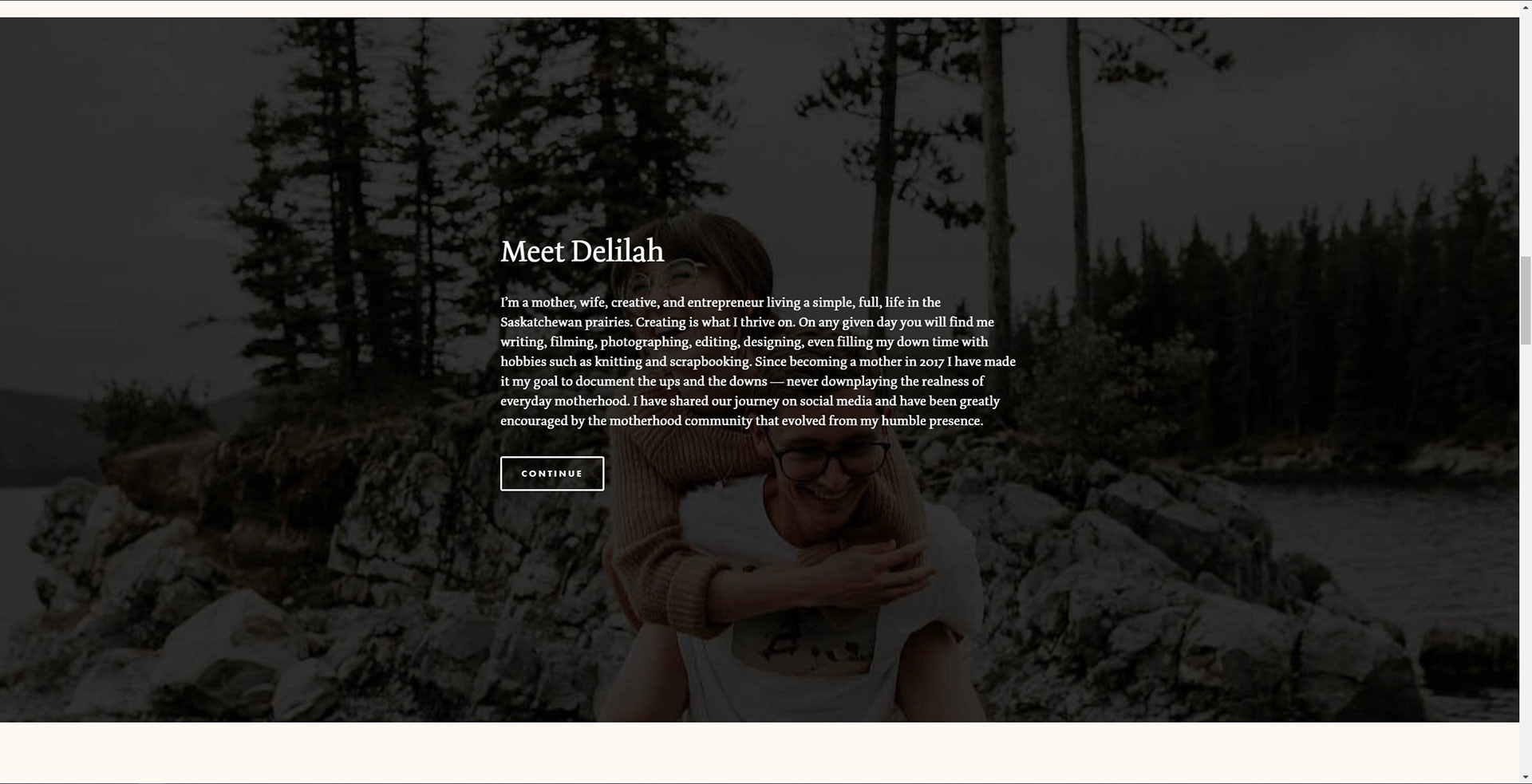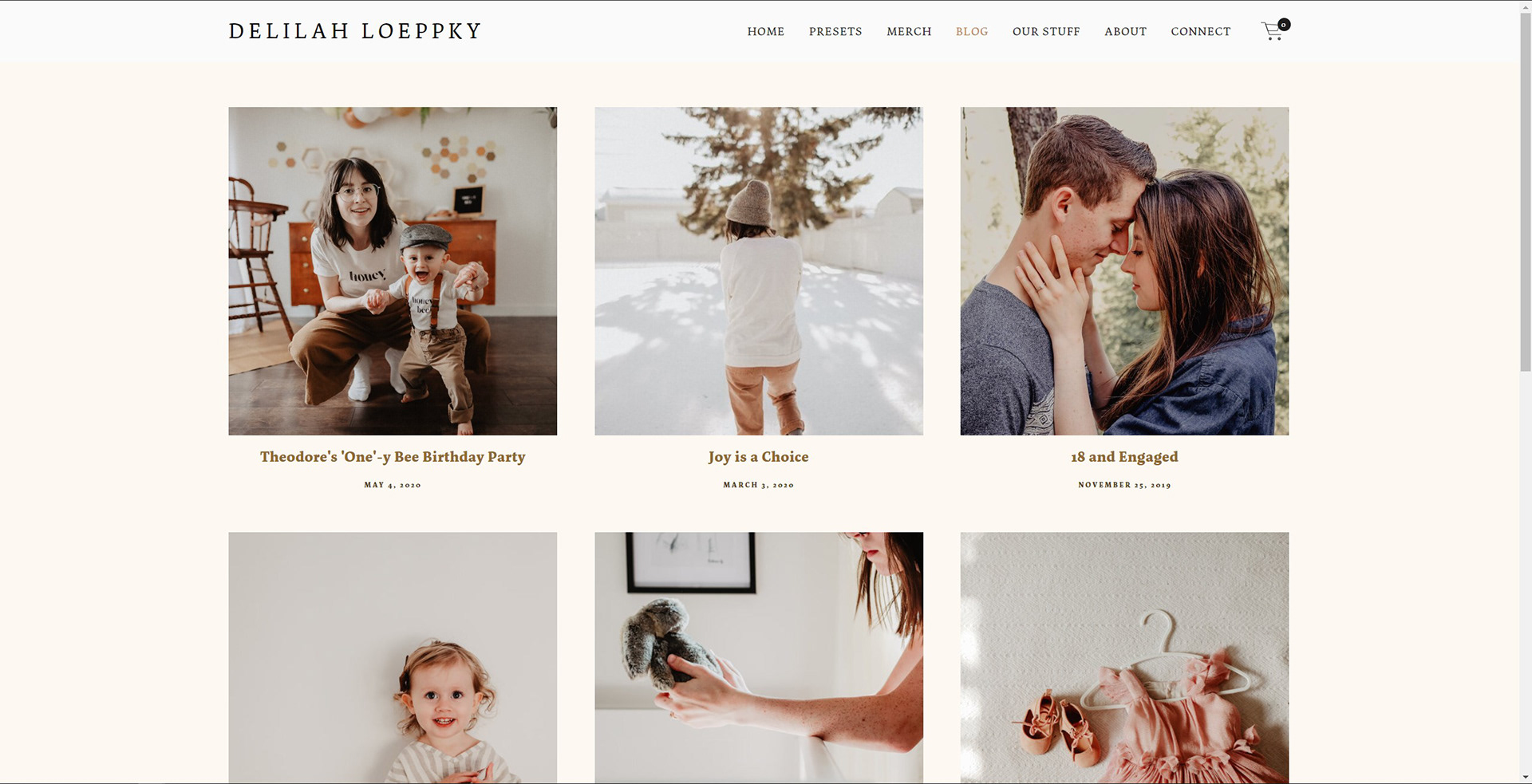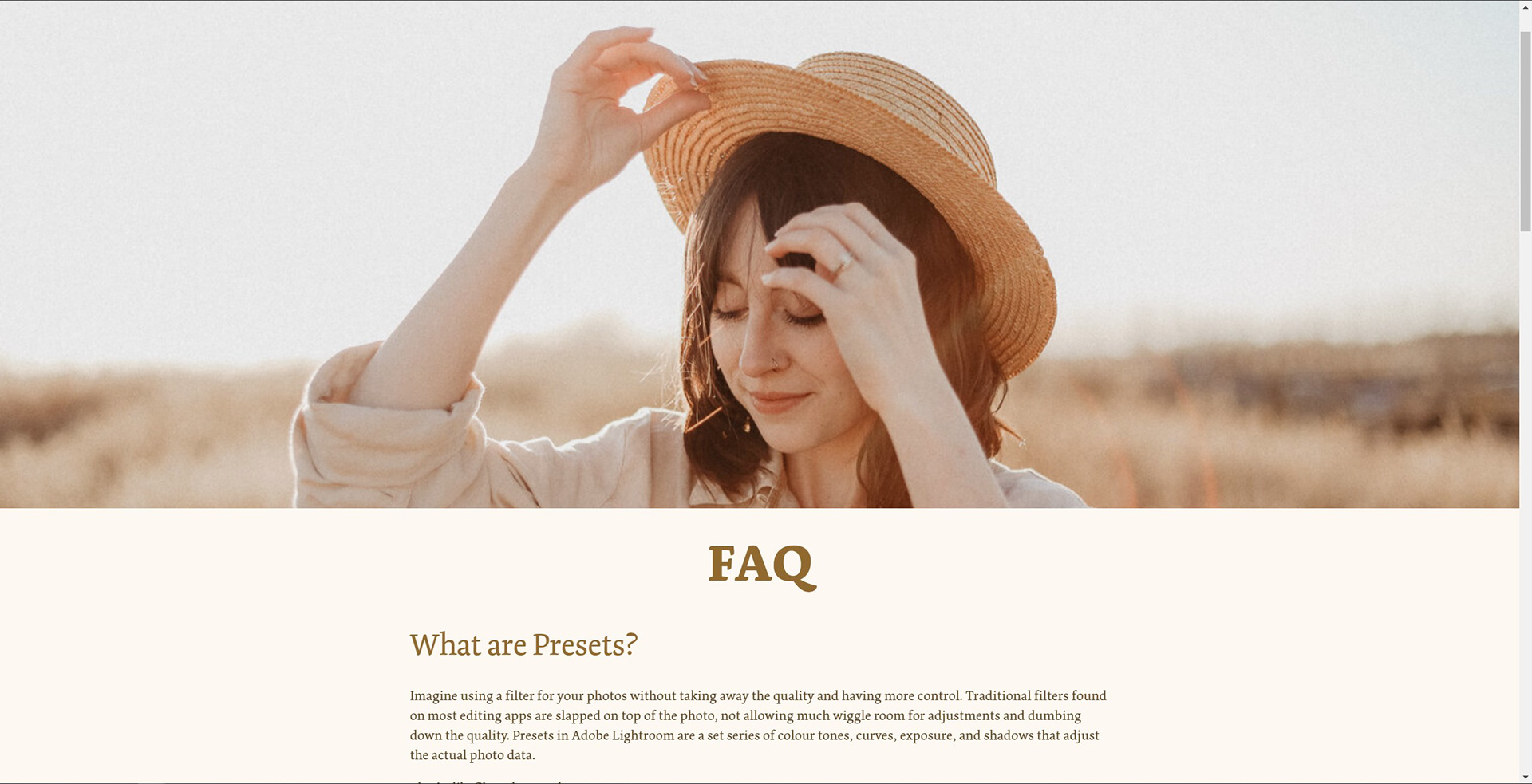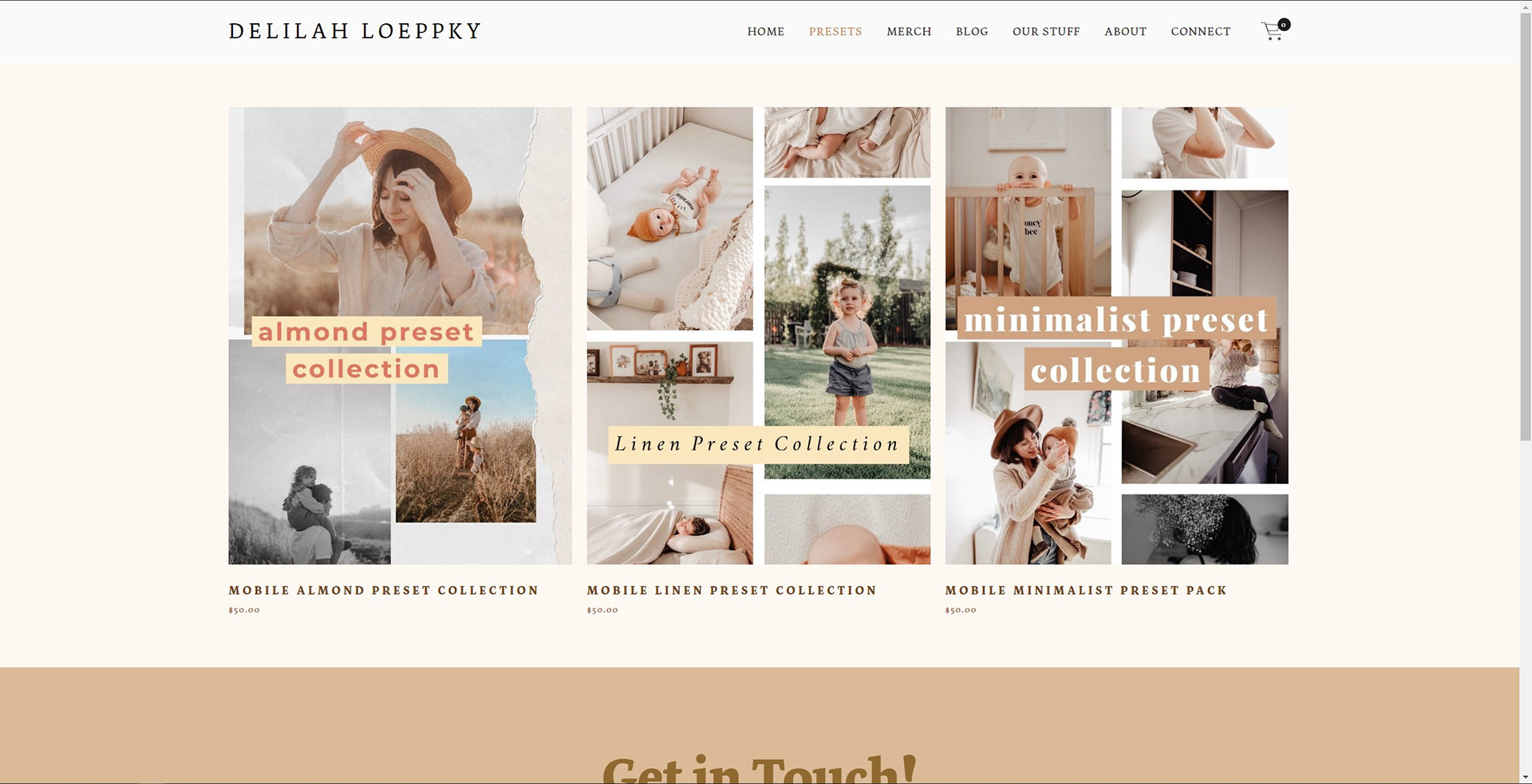 A huge thanks to Delilah and her family for the opportunity!